Empower your workplace. Delight your people.
How can we help you manage

your team?
Process payroll efficiently, accurately, and completely.
Get access to full-service construction and union payroll.
Attract and recruit the most talented individuals.
Make onboarding fast and easy from start to finish.
Get access to our certified HR experts and essential HR tools.
Accurately manage time, attendance, and expenses.
Get tailored reports and insights designed to help you succeed.
Offer effortless online benefits enrollment for your team.
Get pay-as-you-go billing solutions for worker's comp.
Unlock thousands of dollars in Employer Retention Tax Credits
Grow your business without any hassles or worries from the IRS.
Set up a retirement plan tailored to fit your needs.
"From the very beginning, the team at Zuma has been amazing. Having been burned by one of the largest payroll companies, it's refreshing to work with Zuma. They always have my back!"
Dianne Heffernan
CMP, CITP
CEO at CCE Global Meetings & Incentives
"Zuma was exactly what my small business needed to feel the attention that gets lost over time by larger Payroll processing companies who direct all their time and attention to larger clients."
Damani Askew
Business Owner at Dada Incorporated
"After a year of ADP nightmares, we're finally back to normal! There simply aren't any other payroll companies on the market that have a complete understanding of Union payroll. We are in GOOD HANDS with Zuma!"
Jenny Khait
Business Owner at XYZ, Inc.
Less hassle. More time to grow your business.
It's

easy

to get started.
Give us a call to learn more about our solutions.
Get a customized proposal
Tailor our solutions to meet the needs of your business.
Get your team up and running
We'll manage your onboarding process, from start to finish.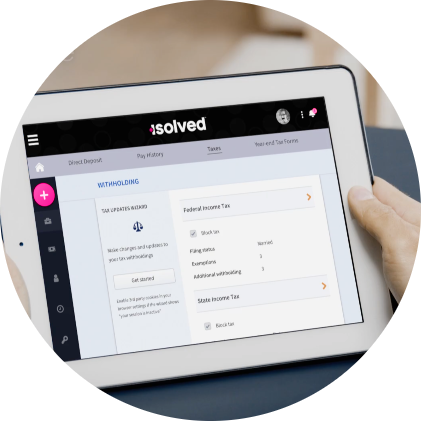 Ready to switch up your payroll provider?