Does Your Business Need Sexual Harassment Training?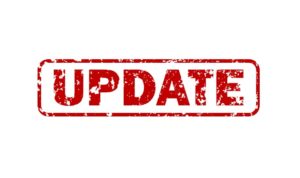 Does Your Business Need Sexual Harassment Training?
In New York State, there are now new laws regarding sexual harassment in the workplace. This new legislation was signed into law on August 12, 2019. Governor Cuomo's new legislation strengthened the state's current laws regarding harassment and discrimination, which will have an impact on employers in the state.
The legislation basically strengthens protections that already exist within the New York State Human Rights Law. As an employer, you can get added resources from the New York City Commission on Human Rights. The commission offers employers an online training program that is compliant with all of the state's requirements.
Does My Business Need to Provide Sexual Harassment Training?
According to New York City's Local Law 96 of 2018, your business probably needs some form of anti-harassment training. If you have 15 or more employees, you have to carry out an annual anti-harassment training for all of your workers if your business is in New York City. According to New York State, any company with one employee or more must conduct harassment training for all of its employees. The New York City Commission on Human Rights offers a training program that satisfies the state's laws and New York City's requirements, but there are other training programs employers can use as well.
Other than training options, employers need to implement other policies and procedures. All employers must have an anti-sexual harassment policy. The New York State Department of Labor has a model policy that employers can use as an example.
What Are the Training Requirements?
There are a number of requirements involved in creating an anti-harassment training program. Employers can use the model training used by the Division of Human Rights and the Department of Labor. If they want to make their own training course, employers must create an employee harassment program that satisfies New York's requirements.
According to New York law, these training programs must be interactive instead of just telling employees what the law is. The training program must include an explanation of sexual harassment that complies with the guidance issued by the
Division of Human Rights and the Department of Labor. In addition, the program should include examples of behaviors and conduct that would be considered unlawful harassment.
Other than explaining examples of harassment, the training program must discuss information about federal and state provisions regarding harassment. The program should include the remedies that are available for anyone who is a victim of harassment. Employees must be informed of their rights of redress and the different options for adjudicating their complaints. Thanks to the recent legal changes, every employee must receive this training each year.
Creating Harassment Policies
Other than building a harassment training program, employers must also create policies about employee harassment as well. If you are an employer in New York State, you must have a prevention policy in place for preventing harassment. You can adopt the state's model policy, or you can decide to build your own. If you make your own policy, you must create one that exceeds the state's minimum standards.
According to New York, your policy must prohibit harassment and provide examples of prohibited conduct. You must also include information about state and federal statutory provisions. The policy should include any remedies that are available to the victims. Your policy must include a complaint form for your employees to use and a timely, confidential procedure for processing complaints.
In your harassment policy, you must clearly state that all types of harassment are a kind of employee misconduct. As such, punishments will be enforced against employees who engage in harassment and any supervisors who knowingly allow harassment. All employees must know their rights for seeking redress and how their complaints will be handled administratively. Finally, the policy must clearly tell employees that any retaliation against victims of harassment or witnesses is against the law.
What Other Legal Changes Should Employers Know About?
The new law adds a number of other workplace requirements. These workplace protections are designed to combat the persistent culture of sexual discrimination, assault and harassment. One change regards whether companies are held accountable for their actions or not. Before, severe or pervasive
harassment needed to be present for employers to be held accountable. Now, there is a lower bar in place for employers to be held accountable.
The new law also increases the statute of limitations for sexual harassment claims. Instead of having only one year to file a claim, employees now have up to three years to file their claim with the Division of Human Rights. In addition, employers must give their employees notice of their harassment prevention policy in English and the employee's main language.
Another important change affects non-disclosure agreements. Before, employers sometimes used non-disclosure agreements to hide complaints. Now, the law allows employees to file discrimination and harassment complaints with a local or state agency. Even if there is a non-disclosure agreement in place, the employee can still participate in government investigations and testify in legal cases.
Now, all employers in the state are covered under the new legislation. This includes consultants, domestic workers, contractors, vendors and subcontractors. No matter where someone works, mandatory arbitration is now prohibited. This is an important change because mandatory arbitration often served as a barrier for people who needed help with their case. Previously, workers had to go through mandatory arbitration prior to bringing their case forward. Victims can also seek help from the New York Attorney General instead of just local prosecutors.
Will I Need to Update My Sexual Harassment Training?
If you have not already updated your harassment training program, you need to. Sexual harassment training is now a requirement for all employers in the state. You need to create a training program to stay in compliance with New York's laws and regulations. In addition, you must update your employee harassment policies as well.
For smaller employers, creating new policies and training programs can be a costly decision. If you cannot afford to spend time developing these programs, the state offers model policies and training programs that you can use instead. You can also talk to a New York law firm about your company's best course of action. If you want your company to follow New York's laws, you will need to make some updates to your training program and anti-harassment policies.