Payroll Features for Restaurants
Zuma Payroll & Processing specializes in Payroll features to help simplify your employee management so you can focus on running your restaurant, not calculating payroll.
You can minimize the time spent on these tasks, while improving accuracy. A cloud-based solution offers payroll, time tracking, onboarding, and ACA Compliance all in one technology. Say goodbye to tedious manual processes and complicated, separate tools that require importing and exporting and duplicate data entry.
Tips Management
Overtime Management
Manage employee schedules
Sexual harassment training
HR/ACA Compliance
Labor Dashboard - reduce labor costs
Forms 8027 and 8846
Manage food handler permits
Spread of Hours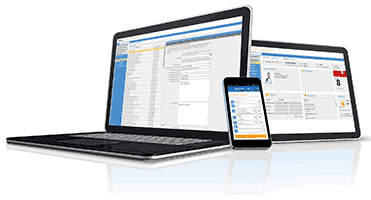 Benefits
More time to focus on your business and customer's experience
Less worry about governmental compliance
Higher level of employee engagement and teamwork
View labor data in real time and make informed business decisions
Reduces errors, improving your bottom line
Pay As You Go Workers Comp
Save time and money
No down payment or deposit
Premium is calculated on actual payroll at each pay period, not estimated
Competitive rates with quotes from multiple insurance companies
No checks to write, premium is automatically debited
No monthly or quarterly audit reports to complete
Audit adjustments are minimal–audit process handled internally with no additional paperwork, unless state mandated
Pay-Go is a pay-as-you-go billing solution for your worker's compensation coverage. It allows you to pay your workers compensation premiums as you run your payrolls, making it easier than ever to manage cash flow. Premiums are automatically drawn from your designated checking account every time payrolls are processed.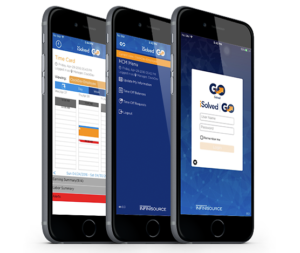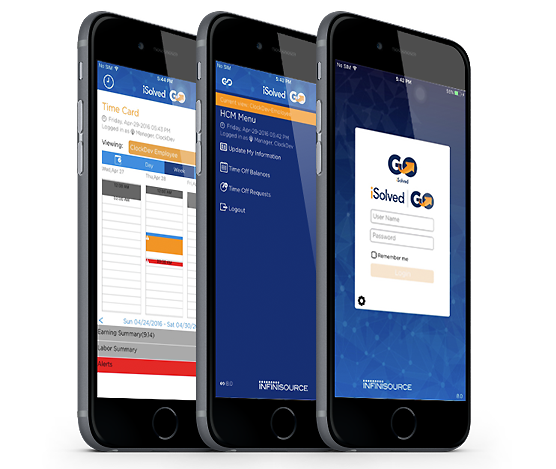 Mobile Time & Attendance
Use our mobile app, iSolved Go, to connect to iSolved and manage your time from your mobile device. Available for iOS and Android, iSolved Go ensures convenient time tracking for your mobile employees and accurate records for your business needs.