Payroll Features for Trades & Contractors
Zuma Payroll & Processing specializes in Payroll features for contractors, such as Certified Payroll, PayGo Workers Comp, Union Reporting, Job Costing, etc. Zuma helps simplify the payroll process for contractors.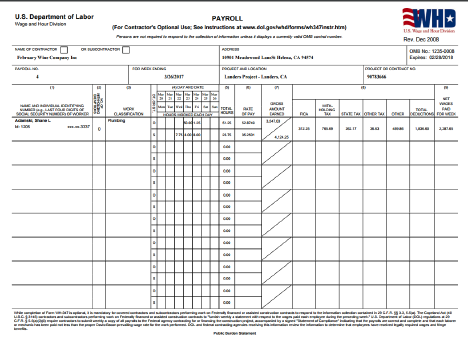 Certified Payroll
Zuma helps simplify the process for completing the WH-347 form by exporting the form directly from the payroll software with your payroll data. All you need to do is specify the date, job and work classification when processing your payroll and the form is ready to export.
Pay As You Go Workers Comp
Save time and money
No down payment or deposit
Premium is calculated on actual payroll at each pay period, not estimated
Competitive rates with quotes from multiple insurance companies
No checks to write, premium is automatically debited
No monthly or quarterly audit reports to complete
Audit adjustments are minimal–audit process handled internally with no additional paperwork, unless state mandated
Pay-Go is a pay-as-you-go billing solution for your worker's compensation coverage. It allows you to pay your workers compensation premiums as you run your payrolls, making it easier than ever to manage cash flow. Premiums are automatically drawn from your designated checking account every time payrolls are processed.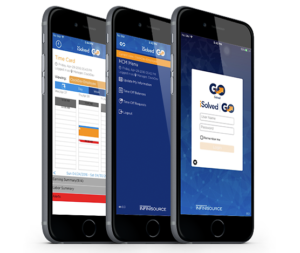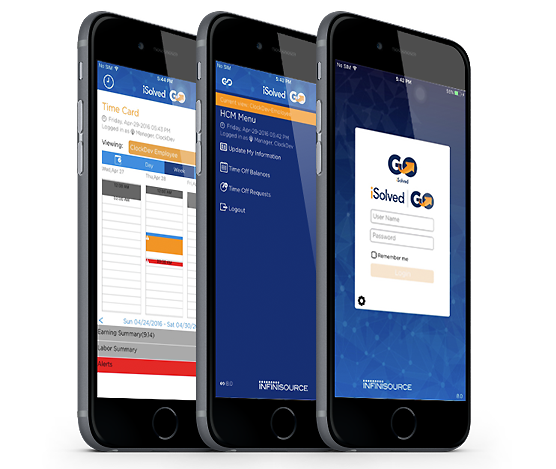 Mobile Time & Attendance
Use our mobile app, iSolved Go, to connect to iSolved and manage your time from your mobile device. Available for iOS and Android, iSolved Go ensures convenient time tracking for your mobile employees and accurate records for your business needs.